Skin Care in Autumn & Winter
By Hannah
5/6/2022
Why do we need to change our skin care in cooler weather?
Yes, with the change in seasons, you should change your skin care routine. Just like clothes in your wardrobe, some products are seasonal and apply to a specific type of weather or environment.
Autumn usually brings wind, though the days can still be quite warm. The most common skin complaint over autumn is dry or rough skin. Over summer, we normally opt for a light moisturiser or lotion. This is all we need over summer because the weather is warm and humid. There's enough humidity in the air, so our skin doesn't need to work as hard at maintaining hydration levels. In Autumn and Winter however, as the weather changes, the wind becomes harsher and days become colder. There's no humidity in the air, so our skin's struggle. All the moisture is on the ground and the window, hence our skins get dry!
Thanks to Mother Nature, our skin's WILL adapt somewhat. But during the season change, it needs our help to keep up!
What do we do?
Soak, hydrate, protect, nourish.
Our Skin Soaking Ritual is one of the most important parts of your skin care regime. When we get that first cold snap, coming into winter - start soaking longer!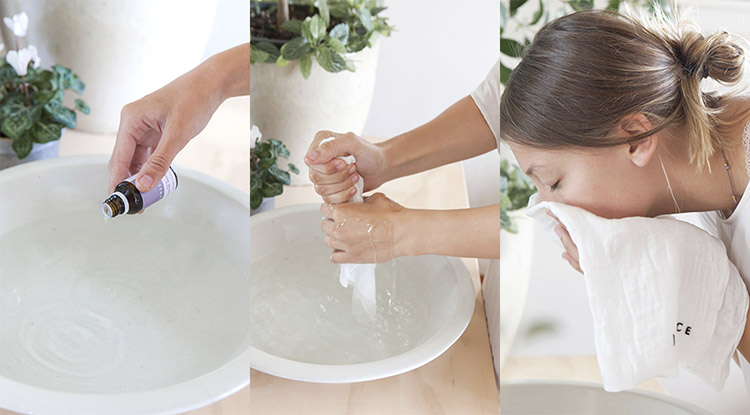 Along with the longer soaks, change your day moisturiser to one more protective. Keep that water locked in, and keep the wind out. An alternative to changing your moisturiser, is to add a facial oil (such as Janesce Lavender Facial Aromatic Oil) underneath to act as a boost and extra layer of protection.
This is particularly important for those working outside, or going in and out from hot to cold rooms, or in heated rooms (I'm looking at you Air Con & Heat Pumps!).
It's also a great idea to use your Janesce Floral Mist throughout the day – especially if your skin feels tight or dry, and especially if you work in aircon! Soothing Mist is great if your now pink cheeks are becoming a little wind burnt, the Rose Mist is great for a hydration and protective boost.
The first cold snap of the season should also trigger your memory to UP your immune system!
Cover your nutritional bases: For healthy, glowing skin you need sufficient Essential Fatty Acids, Vitamin B, Vitamin A, Zinc, Vitamin C & Water. Three nutritional products from Bestow Beauty will tick these boxes: Bestow Beauty Plus Oil, Bestow Beauty from Beneath Capsules, Bestow Collagen Boost Powder - haven't they thought of everything?!
Herbal Teas are an easy way to increase water intake over winter. Green tea is always a solid & beneficial choice. Autumn is a time for protecting and getting ready for winter! Think of the acorns as healthy nutritious skin cells and start storing!